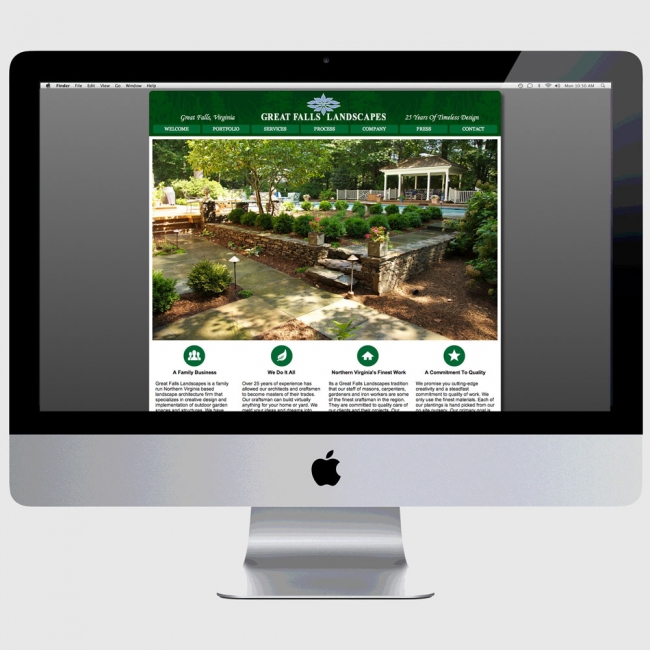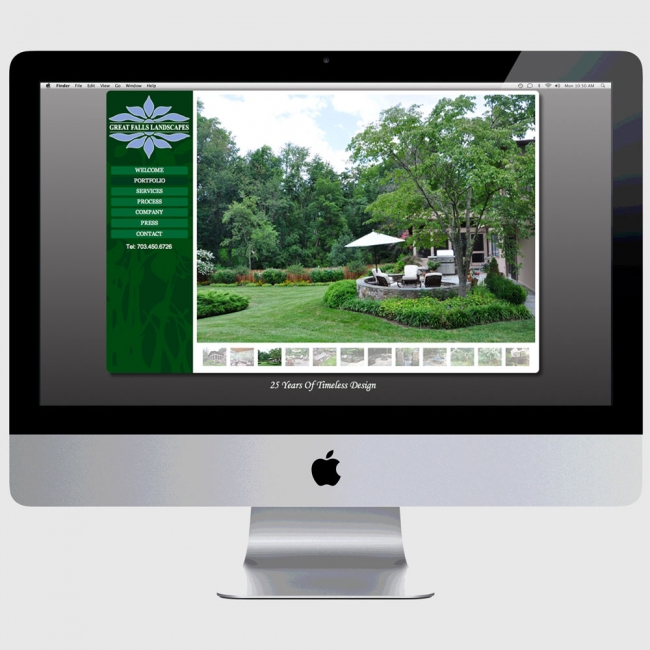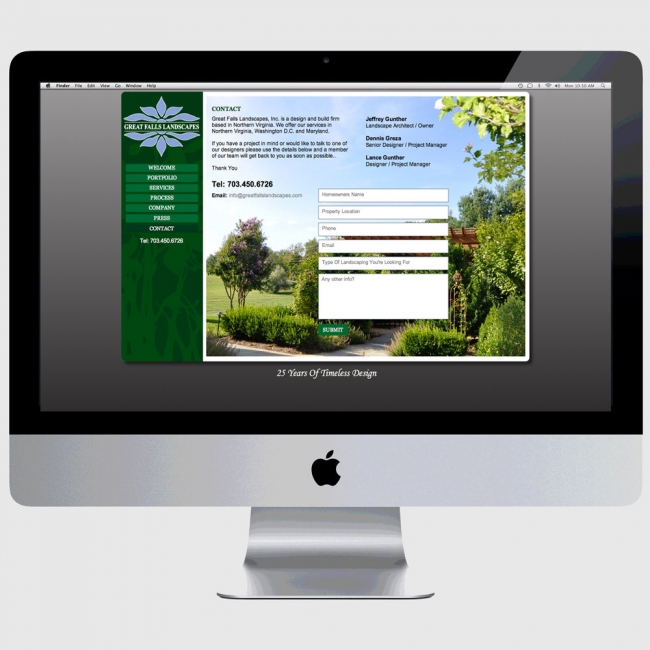 Great Falls Landscapes
Great Falls Landscapes is a landscaping company based in Northern Virginia. They do everything from landscape design, masonry, gardens, outdoor lighting, swimming pools, carpentry and water features. They needed a site to feature all of these services as well as showcase some of their best properties. Besides the poor design on their old site they were on listed the 8th page when searching for Northern Virginia landscaping on Google. After the new site was launched I got them on the first!
FEATURES & SERVICES
• Website Design
• Mobile Friendly
• SEO / Search Engine Optimization in Google
• 6″ x 9″ Postcard
Check out the live website.